TI-Nspire
One of the great features TI-Nspire™ offers us is the possibility of saving our work in a file that can be transfered to the computer. another Nspire unit, etc.
In this section you'll find some of the documents I've created using TI-Nspire or TI-Nspire CAS. Some were designed as classroom activities, including questions for the students, while others are programs that at one time or another I felt were usefull and that complement TI-Nspire's capabilities. The Tips & Tricks section is devoted to explain in detail some of the tricks, more or less sophisticated, that I delevoped in order to achieve a certain funcionality. The last section is where I publish the documents of the hands-on sessions and lectures I give about TI-Nspire.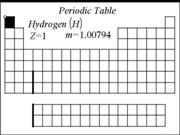 In this section you'll find my own collection of programs. Documents that were created as an atempt to complment TI-Nspire's functionality and that were not available at the time. Every program has its own user guide.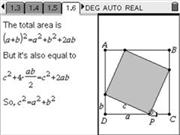 These activities are ready to be used in a mathematics or science classroom. Their subjects vary and range from trigonometry, probabilistic simulation, calculus and mechanics. Each document has questions for the students and in each activity the students are guided towards the process of investigation, discovery and discussion. Free free to contact me if you have feedback that can help me to improve them.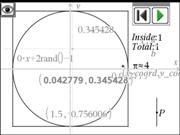 In this section you'll find a series of tutorials with step-by-step instructions showing how one can achieve somewhat complex constructions on TI-Nspire. Some of the tutorials include exactly the same techiques emplyed in building the documents of the Programs section.
All tutorials are ranked according to difficulty and time needed to complete them.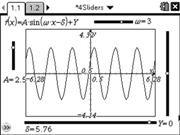 Here you can find information regarding my talks and hands-on sessions about TI-Nspire. Whether it's a hands-on session with step by step instructions or a talk given with a powerpoint presentation, this is where you can go to download the support files.